Anderson Construction & UPVC are the proud suppliers of Palladio Composite Doors. These doors all come with a 12 year guarantee and offer one of the lowest U values of any of the composite doors currently available.
Is a Composite Door the right choice for me?
First Impressions Count
As visitors approach your property the front door is most likely the first thing they will see – therefore it is only right that your front door makes a statement. The aesthetics and overall build quality of a composite door far outweigh that of it's conventional uPVC or Hardwood counterparts.
In terms of performance, your front door should be able to stand up to the ever-changing demands of the Irish climate, keeping the warmth in and cold and humidity at bay. For your own peace of mind, it is vital that your front door can withstand unwanted attention from any potential intruders.
We are delighted to be able to offer an extensive range of composite front doors in both traditional and contemporary designs, with a choice of glazing styles and in a colour to compliment your palette.
Whether you are building a new property or looking to retrofit an existing build, read on to discover the advantages of choosing a Costello composite door for your project.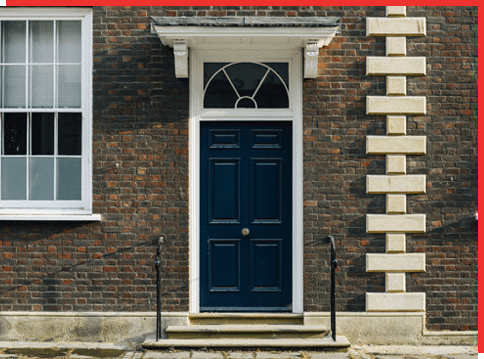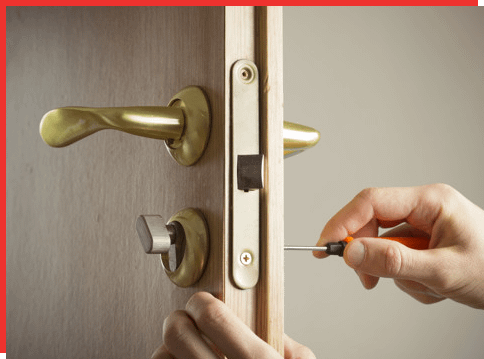 Life Expectancy & Maintenance
Our composite doors offer exceptional value for money and are extremely durable with an expected life span of more than 35 years. No other door offers this type of performance with such low maintenance requirements – warm, soapy water and a soft cloth is all you need to return your door to how it looked on the day it was expertly fitted by our highly trained engineers. Add to that an annual oiling (Teflon-based) of hinges and other moving parts and you are good to go.
The outer structure of our doors are coloured to your liking in a superb woodgrain finish and comprise a 6mm glass reinforced plastic (GRP) skin which will not fade or scratch, regardless of what our weather may throw at it. Our doors are designed and built to defy the elements year in and year out. Simply put, they will not scratch, flake, or fade and they do not dent, warp, bow or twist. They really are a door for life.
They are designed to have the look of traditional wooden doors, but the high-quality materials used are combined in such a way that the result is a remarkably durable door which combines high security with excellent acoustic and thermal insulation.
Insulation
Palladio composite doors use thermally efficient triple glazing and high-performance insulation materials throughout the door's construction. With a U-Value of just 0.94 W/m²K (LINK TO U VALUE CERT), this combination provides exceptional airtightness and some of the best thermal performance offered by composite doors. The superior thermal efficiency offered by composite doors, over time, translates to lower energy costs and represents a superb return on your investment.
Not only do our doors keep the warmth in, they keep both the cold and unwanted noise out too. However, the key point to remember when choosing a door is that a composite door will retain it's insulation properties over the course of it's lifetime. No other door on the market does this – the insulation properties in both hardwood and uPVC doors will degrade over time resulting in the need to replace the door. There really is no comparison!
Security
Not all doors are created equal and although they may look the same, when it comes to the crunch, some doors are just not able to stand up to relentless rigours of day to day life. A unique monocoque construction combined with premium locking mechanisms installed as standard, you can rest assured that your composite door will withstand any unwanted attention from would-be intruders.
We don't expect you to just take our word for it so why not take a look for yourself at just how tough our composite doors are?
Appearance
Our composite doors come with a number of highly customizable design elements giving you unlimited possibilities for designing a door that is truly unique to you. Choose from a range of ornate panelling, decorative glass insets / side panels, hidden hinge mechanisms and a variety of colours guaranteed to meet your taste.
Schedule A Call
Stay Connected With Us
(281) 292-9000
info@windowwarehouse.ie
Cyril Anderson Glen View Rouryglen
Rosscarbery Co. Cork P85 NV30